Get the latest tips, news, & updates!
Maiysha has long had a passion for helping others realize their full potential. In high school, she served as a peer counselor and tutor. In college, she led campus tours and spoke to high school students about the importance of college and how to get there. As a graduate student, she codesigned summer program content and served as a mentor to visiting researchers, she directed undergraduate research, and she was honored with awards for teaching, mentoring, course development, and for the impact of her research.
Maiysha earned her B.S. in Biology from Xavier University of Louisiana and led the student body as Miss Xavier in her senior year. She holds an M.S. and Ph.D. in Environmental Sciences and Engineering from The Gillings School of Global Public Health at The University of North Carolina at Chapel Hill where her research leveraged molecular and culture-based techniques to identify soil bacteria that degrade organic contaminants.
After starting her career leading beauty care microbiology productivity and compliance innovation, today, Maiysha leads the design and delivery of cleanser, antiperspirant, and deodorant clinical trials. As a young professional scientist, Maiysha is frequently sought after to share the story of her STEM journey, her career decision process, and her experience in industry. As a corporate recruiter Maiysha knows what it takes to have an attractive application package.
Maiysha sits on the American Society for Microbiology Education Board Committee for Minority Education, she served on the ASM Microbe 2017 Planning Committee, and has been honored for her work in diversity and inclusion. Maiysha has accepted numerous speaking invitations and has worked alongside world-class professors designing professional development content for undergraduate and graduate student groups delivered at universities and national conferences.
Dr. Jones has accepted numerous invitations to deliver oral presentations to student groups, corporate groups, and international organizations. Topics have ranged from sharing the results of scientific research to various professional development areas to how to determine the next step in your education or career.
Invite Maiysha to craft a message for your group by completing the form below!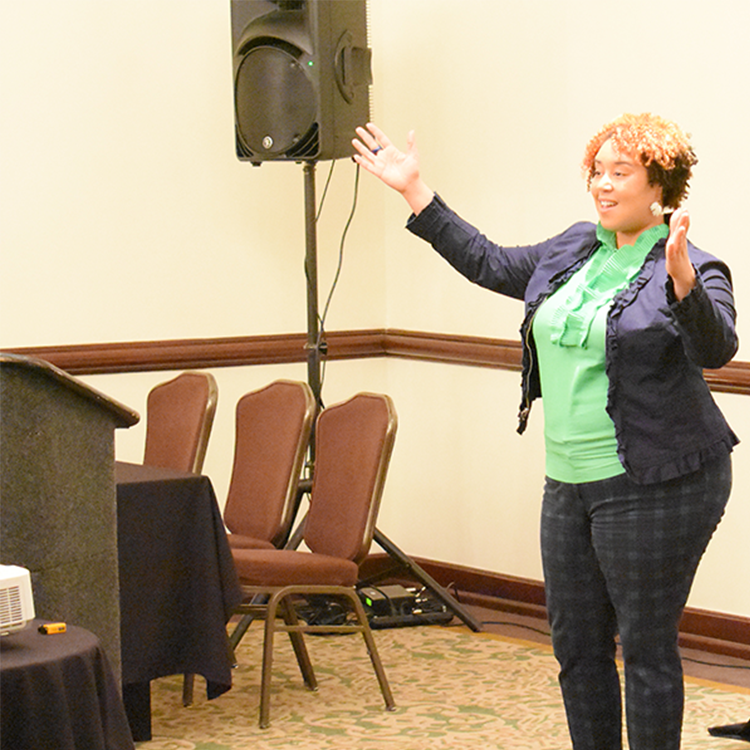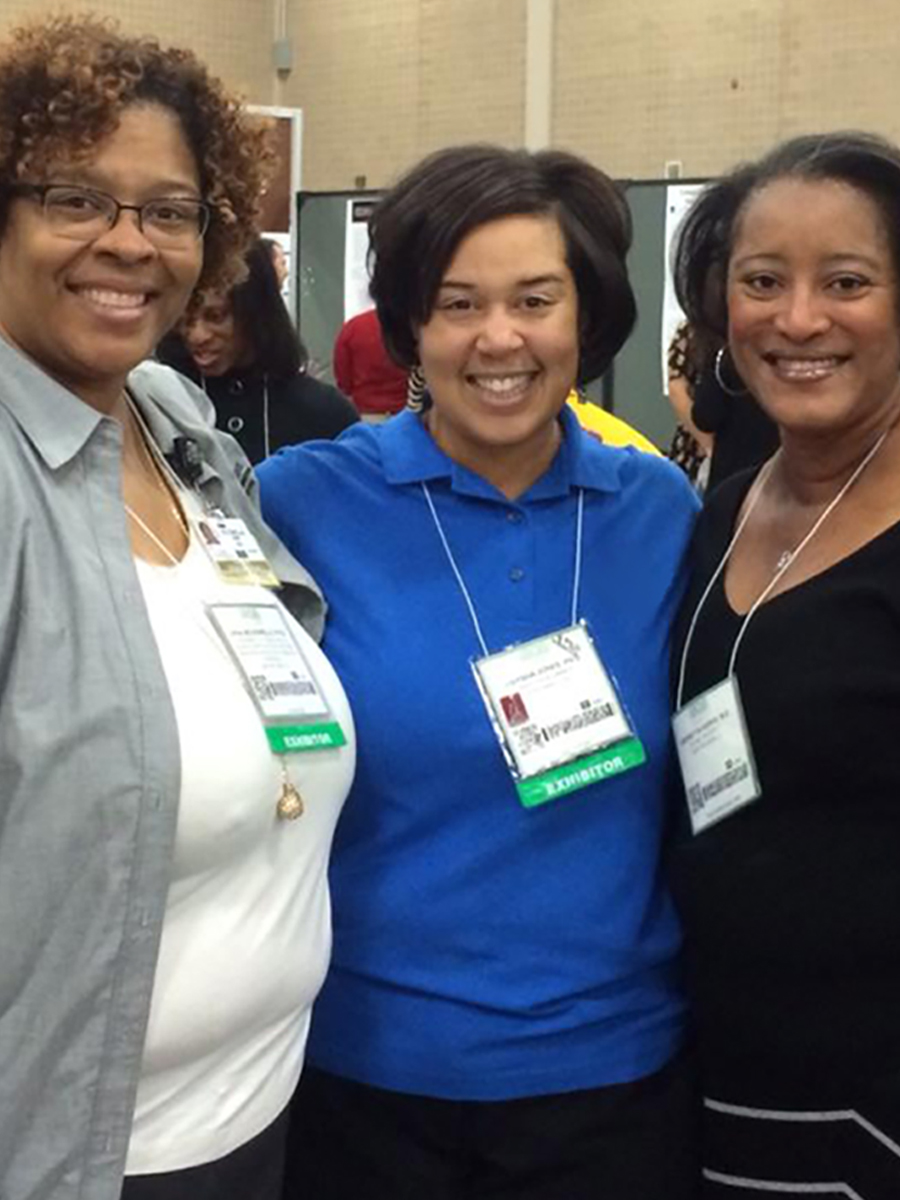 COACH
Maiysha believes that we each follow a path designed specifically for us. Along the way, many of us encounter obstacles or come to crossroads that we may not be able to navigate alone. The same can be true for small teams and large organizations.
Dr. Jones has the unique gift of being able to meet people where they are in their personal or organizational journey and to help them grow forward to the next stage of excellence. Connect with Maiysha for actionable coaching. Invite Maiysha to craft a message for your group by completing the form below!
FACILITATOR
Dr. Jones has designed, delivered, and facilitated workshops on a variety of topics for audiences large and small.
Let her partner with you to determine the unique requirements of your organization, and together you will create exactly the content your team needs to build momentum and fulfill their purpose.
Samira Brooks, PhD

Postdoctoral Fellow

"I first met Maiysha during the 2008 Summer PreGraduate Research Experience (SPGRE) at UNC as a graduate student mentor. During the internship, she provided insight towards the application process for graduate school and how to navigate after being accepted. Maiysha continued to be a mentor during my graduate studies at UNC where she provided both academic and professional advice regarding different career paths following graduate school. Even though I'm a postdoc now, I still consider Maiysha a mentor who is willing to offer support and advice whenever needed."
Olivia McGovern

Doctoral Candidate

"First, the 5 E's of leadership resonated well with me, because it gave a clear framework for shaping my own leadership style and evaluating current mentor-mentee relationships. Other talks addressing leadership never gave me a clear idea of the essence of a good leader. It seemed as if was a born-in trait, a you-know-it-when-you-see-it kind of thing. The 5-E's framework finally gave me language to describe the kind of leader I would like to work for and strive to be. In addition, as a Robert D. Watkins PhD Fellow (a fellowship for underrepresented minorities in science) with career goals outside of academia, it meant a lot to see a minority woman who successfully made the transition out of academia embody these qualities. In particular, I was inspired by Maiysha's ability to empower others."
Raedeen Russell, MS

PhD candidate in Biomedical Sciences

"I met Dr. Jones during the 2017 Microbe Academy for Professional Development (MAPD) program and she wore a beautiful and inviting smile the entire time. Her personable façade made it easy to approach her. As she spoke about her own journey, it was obvious that she is self-assured and well-accomplished. It was admirable that in spite of her successes she was an attentive listener and was very humble in her responses. Her honesty and openness, combined with her charisma, made it easy for me to seek career and life advice from her."
Tina Allen, CCRA

P&G Global Clinical Sciences – Beauty & Grooming

"I've had the pleasure of working closely with Maiysha for a few years now. Her positivity and can do attitude, as well as her strong desire to learn and understand make her an exceptional team leader and mentor. Our work team has encountered a few challenges over the past couple of years and Maiysha's ability to dig in, rely solely on the data for conclusions and to utilize findings to drive and implement change are ways that she has inspired me to be a better researcher! Her love of life and adventure are a few other inspiring characteristics that we should all strive to mimic. I consider myself truly lucky to have her as not just my colleague, but my friend."